Brand DR Judaica
The designers of Jewish attributes from DR Judaica, was the first people, who looked at Judaica, not only like symbols of religion. It is a modern accessories, which can help you to underline your own style, to become a part of your everyday life and your own story.

We produce jeans kippot for youth and adult, cases for Thora, set for Talit & Tefillin and a unique jeans belt. Our accessories are handmade products, which is made by the best masters from the high quality cloth and from developed patterns. The accessories are cast by hands, equipped with a refined laser engraving. Each accessory is unique and original, because it is handmade work.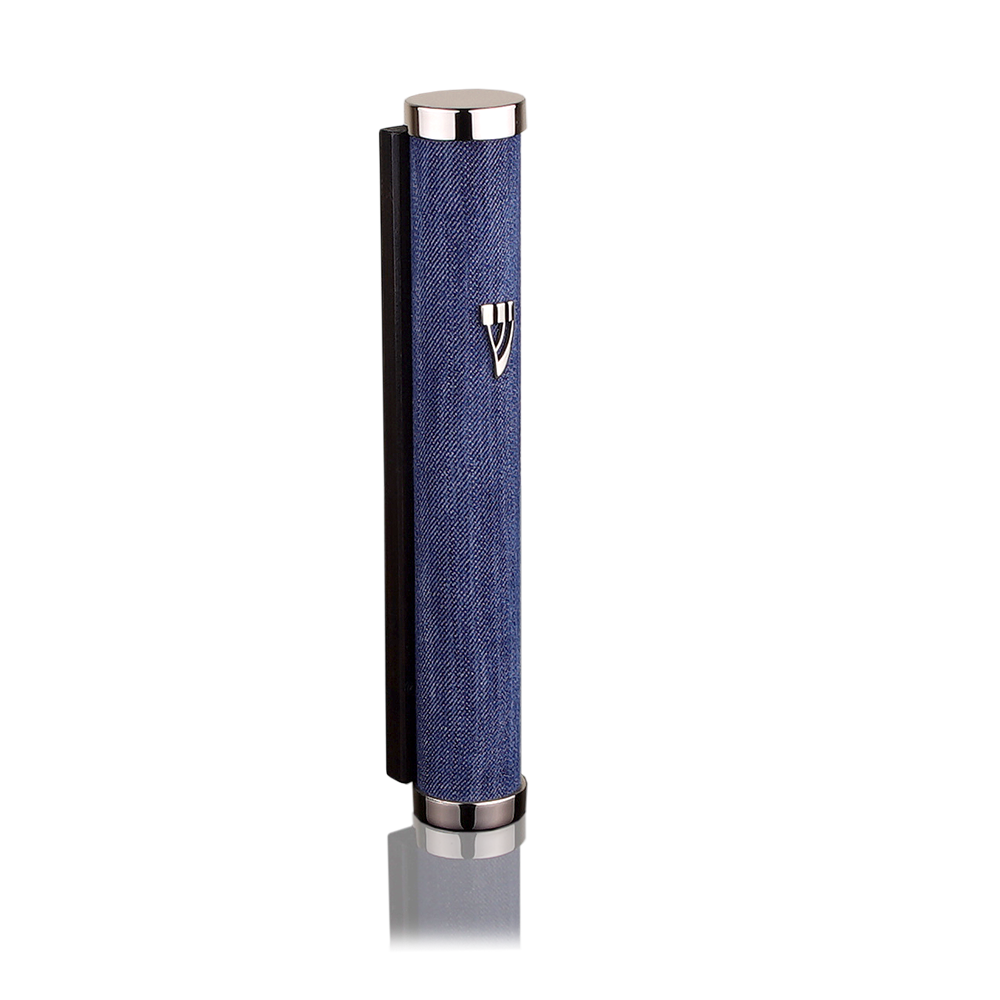 The jeans kippah is our brave design decision, it is the brightest example how to achieve balance and harmony by combining classical forms and jeans tones. This kippah will completely fits your wardrobe and become a usual part of your daily feet.

The God has chose Israel for learning Thora, the most powerful Jewish holy. Thora is first of all, a story about the God and such treasure should not be open in front of the others eyes. That is why in every home has to be case for Mezuzah scroll, on which is captured fragments of the Torah. Case for Mezuzah from the jeans collection DR Judaica, will protect your home and will add something special to design of your house or flat and the most important part is emphasize the respect of the owners to the shrine.
One of the most characteristic examples of our line is denim set for Talit & Tefillin, which is an irreplaceable element in our worship. You can comfortably carry all the necessary attributes in our designer bag in the form of an envelope. And, of course, such design set will certainly decorate your image.

Separately, we would like to represent a men jean belt DR Judaica, which business card was an amazing buckle, decorated with the engraving of Jerusalem lions, symbols of power and strength.

You can buy designer jewelry in our branded stores or you can choose favorite products and ordering it on our website.